JOIN THE TRADITION – Be Elite - On the COURT, In the CLASSROOM & In the COMMUNITY
On the COURT:

2016 FHSAA 8A District 4 Champions
2019 FHSAA 7A District 1 Champions
6 X Clay County Champions
(2013-present 61-15 in county record)
5 X District Championship Finalist
2014, 2015, 2016, 2019, 2021

5 X FHSAA State Playoff Participant
2014, 2015, 2016, 2019, 2021

53 All Clay County Selections

20 Florida Athletic Coaches Association All State (Region 6) selections

15 All First Coast Team Selections (News4Jax / Jacksonville Times Union)

19 Oakleaf players have gone on to play college basketball

2021-2022 FACA 7A Region 6 Player of the Year David Compere

Florida Times Union All Decade Team selection Jonathan Bryant II (only Clay County player selected)

In the CLASSROOM:
32 Florida Athletic Coaches Association All State (Region 6) Academic Team Selections

Top 8 in team overall GPA the past 6 years in FHSAA Academic Team State Championship

2021-2022 FHSAA State Runner Up All State Academic Team Championship – 3.446 team GPA

Academic Support Program

Elementary School Outreach Reading Program

In the COMMUNITY:
Youth Summer Basketball Camp (11th Annual) / Saturday Morning Basketball Camp

Holiday Cheer Program (Gifts for students and local families in need during the holidays)

Ronald McDonald House visits

Autism Awareness Night \ Coaches vs. Cancer \ Relay for Life
——————————————————

One of the fastest growing schools in the State of Florida. An "A" rated Florida High School with tremendous academics and an amazing athletic and educational facility. Our Boys Basketball team through its' continued mantra of the 3 C's: in the Classroom, in the Community, and on the Court have had tremendous success in this our 10th year.

Oakleaf HIgh School and Fleming Island High School Alumni that went on to play College Basketball that were Coached by Coach Jason Price.
Thank you from Oakleaf High School and the Boys Basketball Program to realtor Joe Tarver of Watson Realty for his financial donation which will go towards purchasing cushioned sideline chairs for the program.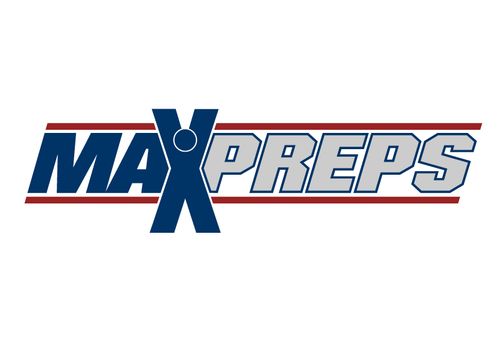 11th Annual Oakleaf High School Youth Summer Basketball Camp
Directed by Head Coach Jason Price
@ Oakleaf HS
Boys and Girls
Rising 3rd - Rising 8th Graders
Session 1: June 6,7,8,9
Session 2: June 13,14,15,16
Daily Camp time 8:00 am - 11:30 am
(gym opens at 7:30 am)
Cost: Session 1 $80.00
Session 2 $80.00
Signing up for both
Session 1 and 2 - $140.00
Use this link or QR code to sign up and purchase camp
🔽🔽🔽🔽🔽🔽
https://www.myschoolbucks.com/ver2/prdembd?ref=ZZH4WPLXJ8082OZ_ZZ5Q4JS8EDORP2M
Click on the tab labled "11th Annual Oakleaf HS Youth Summer BBALL Camp" on the above site menu for complete camp info

__________________________________________
Oakleaf High School Boys Basketball Summer League Parent/Player Meeting
Please join us Wednesday, May 4 at 6:30 p.m. in the OHS Cafeteria
All parents and players interested in trying out for the JV and Varsity Summer League teams that are new to how the summer program works and are an incoming 9th grader, rising Sophomore or rising Junior:
Summer League Tryout Dates & Information:

Wednesday (1st cuts) & Thursday (final roster selected) June 1 & 2: JV arrive 5:15 for check in, tryouts 6:00-8:00 pm
Wednesday, June 1(final roster selected): Varsity arrive 3:30 check in, tryouts 4:00-6:00 pm
__________________________________________
Donate to the Program
Please click on the link below to help support the Oakleaf High School Boys Basketball Program. Donate today to help forge a great tomorrow for our current and future Knights. Thank you.
https://www.myschoolbucks.com/ver2/prdembd?ref=ZZH4WPLXJ8082OZ_ZZ5Q4K8N2S0RSWO